While all would agree that it is commendable to change the oil in our cars, the filters in our HVAC systems, or the diapers of crying babies, most folks get to a point in life at which change beyond these essentials is unpleasant and threatening. Nevertheless, it is obvious to those who study the passage of time, that nothing stays the same. Change is an inevitable fact of life, and those who won't accept it seem destined to days of misery—or do they?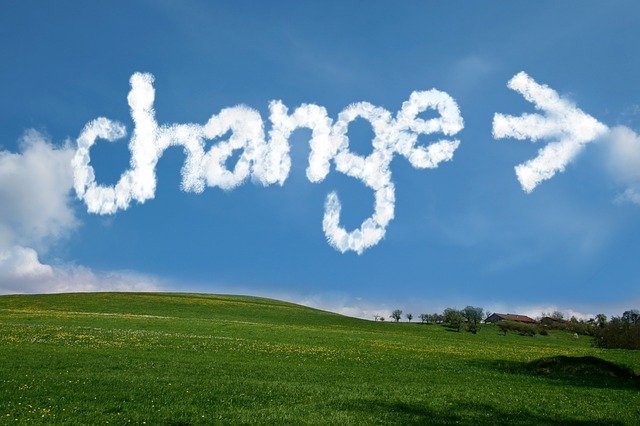 No one can deny that we live in a day of change, or that the rate of change is greater than at any other time in modern history. We have seen the slaughter of innocent babies increase from year to year (abortion), we have witnessed the redefining of families to include perverted sexual preference and transgenderism. We have observed the acceptance of radical, humanistic ideologies that promote lawlessness and anarchy. We have witnessed generations of children brainwashed by sociopolitical pundits who are out of touch with reality and absorbed in the promotion of ideas that history has proven fatal. A forward glance confirms to any honest onlooker, Change Is Still In The Air—and many modern movements have become global.
God's Word reveals that these changes of our day will increase sin, suffering and sorrow. "This know also, that in the last days perilous times shall come. (2 Timothy 3:1)" …BUT, we can be thankful that God Himself will never change, nor will His plans and promises be thwarted. He is described as the One, "…with whom is no variableness, neither shadow of turning. (James 1:17b)" To those who have accepted His forgiveness, and have become part of His family, He offers peace in today's turmoil, and deliverance from future divine wrath, ALL in exchange for our faith. "For God so loved the world, that he gave his only begotten Son, that whosoever believeth in him should not perish, but have everlasting life. (John 3:16)"
If you are frustrated with the changes you see, and frightened by the bleak outlook that our present course implies, you should consider the promises of God to those who trust in His Son. He is SO good to His children!