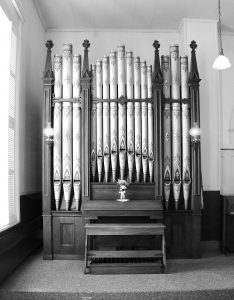 Corinth Baptist Church has a long and rich history dating back to its inception in 1822.   It began with eighteen members and was chartered as the Independent Baptist Church of East Corinth.   In 1913 the Independent Baptist Church and the Free Baptist Church, also of Corinth, united to form a new church called the United Baptist Church.   In 1962, due to concern over liberalism, the church withdrew its association from the United Baptist Association /American Baptist Convention becoming an independent Baptist church.
In 2005 the church voted unanimously to change its name from United Baptist Church to Corinth Baptist Church to remove any confusion that might exist concerning the church's independent status.   The current members of Corinth Baptist Church are thankful for the great heritage left to them by the members of years gone by and desire to prove as faithful to the Lord in this current generation as their predecessors were in the past.
  The membership believes in and looks for the imminent return of their Lord and Savior Jesus Christ and is striving to carry on so that "when He shall appear, we may have confidence, and not be ashamed before Him at His coming." (1 John 2: 28b)

Thanks for visiting our website!
Please spend a few minutes with us now and discover what the Lord is doing in Corinth, Maine. We are privileged to be God's stewards of this work that He began here almost 200 years ago.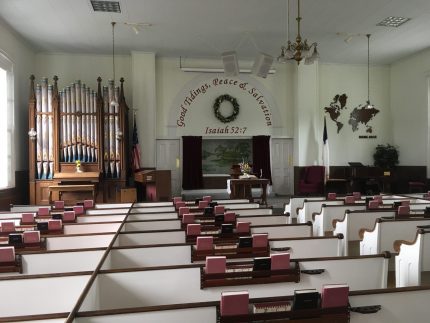 Our building is a trophy house of God's unique blessing through almost two centuries, and the fellowship that we enjoy within these old walls, though not unlike that of years gone by, is refreshing, real and vital for those who choose to worship here today.
If you like what you see, and would like to know more, we invite you to attend one of our regular scheduled services to experience for yourself the teaching of the wonderful Words of God and enjoy the fellowship of His children.
It is our fervent desire to serve the Lord by serving His people. Please give us the opportunity to be a blessing to you!
In His Service,
Danny Linville, Pastor