This common idiom describes our tendency to believe that the things we enjoy will always be available to us. In spite of our wishful thinking, those of us who have the benefit of years, are getting used to the fact that, like it or not, things change. As a matter of fact, it may be safe to say, "Nothing stays the same." For example, on an individual basis: hair styles change as the number of hairs on our heads decrease, the color of our hair changes gradually over the course of a couple of years, that is unless your's comes in a box. Ladies' permanents have, for years now, proven to be quite temporary, and… well, you get the point.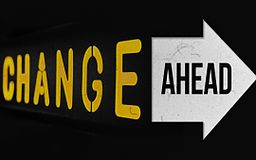 On a national level it can be in vogue one day to fly the flag and stand at attention when the national anthem fills the air, and the next day to burn the flag and hold the patriot in contempt. Things we love, vanish away and are often replaced with things that we despise or disdain.
This saying, may be akin to another, "You really don't know how to appreciate a thing until it is gone." It has become a favorite pastime among many my age to play Remember When…? Examples abound: Remember when pictures were taken of other people? Remember when neighbor and friend were synonyms? Remember when church parking lots were full on the Lord's day, and restaurants and grocery stores were empty? Etc.
Truly, the things of this earth are changing quickly, and some of our most treasured freedoms, commodities, and activities will soon be game pieces to the next generation who learns to play Remember When…?
It seems quite sad, but take heart, there is a realm in which things do not change—the realm of God, the Bible, and the eternal. God assures us that His ways, His plans, and His Love for His own will never change. "For I am the LORD, I change not… (Malachi 3:6) "Jesus Christ the same yesterday, and to day, and for ever. (Hebrews 13:8)" "Every good gift and every perfect gift is from above, and cometh down from the Father of lights, with whom is no variableness, neither shadow of turning. (James 1:17)"