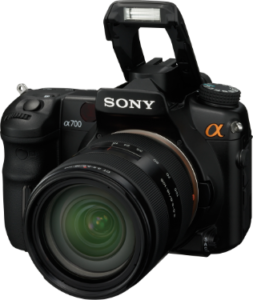 Years ago my wife and I wanted to buy a camera. I wanted a SLR (single lens reflex) with a couple of fancy lenses for different settings; she wanted a "point and shoot" camera that required very little participation in the picture taking process. I won! It was a joy to have a camera that was very versatile, and we used it at home and on a couple of mission trips, etc. After a roll or two of film (i.e. a flexible strip of plastic with light sensitive… Oh never mind), I learned that it was critically important to take the time to get a clear focus if my photos were going to clearly reveal where we had focused our attention, and I had focused the camera.
More recently I have discovered that focus is not just for cameras. We focus our attention on certain things that help to define life for us. For years I was a "God and Country" focused individual. "God" was placed first on purpose, and then there was our "One Nation Under God." It was hard to talk about either without appreciation of the other. God defined right, and the majority of our people were pleased to do it. …But, my, how times have changed.
I have found it necessary to use a more telephoto approach to refocus, but this time, more on God, and less on our country. Please don't get me wrong, I love America, but it no longer defines who I am—it has departed, to some extent, from the God of my Fathers. I have decided now, that my eyes should have been more exclusively on Him, even in the better days of yesteryear.
God never lies. His definition of right never changes. His love never wavers. His Word is constant and true. His promises never fail. His power never wanes. His knowledge is complete. His presence is constant. His ways are perfect. He is always good. He is my "Abba" (an endearing term for Father, Romans 8:15; Galatians 4:6).
"Thine, O LORD, is the greatness, and the power, and the glory, and the victory, and the majesty: for all that is in the heaven and in the earth is thine; thine is the kingdom, O LORD, and thou art exalted as head above all. (1Chronicles 29:11)"