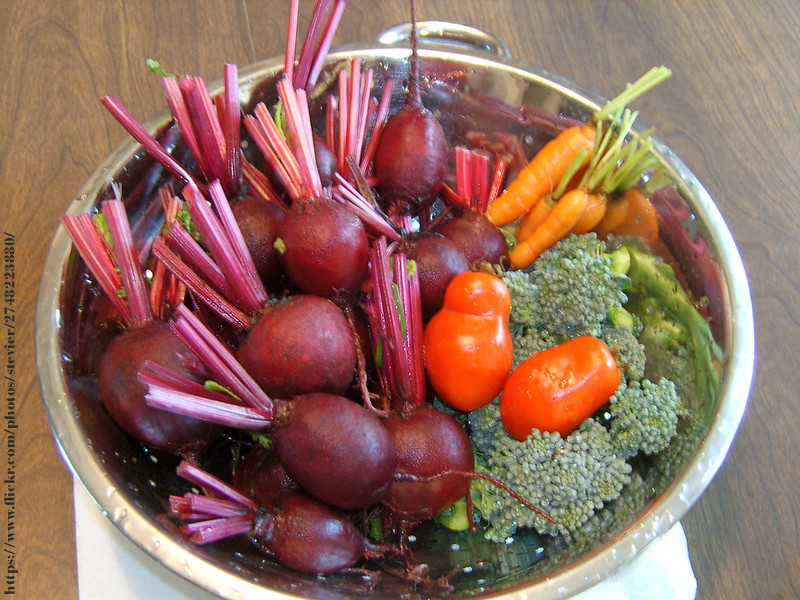 In spite of the "climate change" mania that is so pervasive in our day, I'm going out this morning to pick some more cucumbers and green beans and squash in my little vegetable garden. Even with the cooler temperatures and the extra rainfall that we have had this summer, amazingly there is still a plentiful harvest. Praise the Lord! …but I'm really not so surprised.
  In the time of Noah, who was one of eight people who survived the cataclysmic flood that true science confirms happened in the third millennia BC, God made a promise to all mankind.  He said, "While the earth remaineth, seedtime and harvest, and cold and heat, and summer and winter, and day and night shall not cease. (Genesis 8:22)"
Please don't misunderstand; I know that there will be years of plenty and years of blighted crops, but that is nothing new—I still remember these from my youth. My point is simply that as far as our gardens, the weather, and all things natural, we have no need for worry, God can be trusted, and what He has promised, that He will do. I'll probably plant a garden next year too!
But there is a lot more to life than raising a few vegetables, important things that fuel the anxieties of decent folks who feel responsible for fending for themselves in what appear to be perilous times ahead. Perhaps we should consider other promises made by the Creator, to those who love Him. "Therefore I say unto you, Take no thought for your life, what ye shall eat, or what ye shall drink; nor yet for your body, what ye shall put on. Is not the life more than meat, and the body than raiment? Behold the fowls of the air: for they sow not, neither do they reap, nor gather into barns; yet your heavenly Father feedeth them. Are ye not much better than they? Which of you by taking thought can add one cubit unto his stature? And why take ye thought for raiment? Consider the lilies of the field, how they grow; they toil not, neither do they spin: And yet I say unto you, That even Solomon in all his glory was not arrayed like one of these. Wherefore, if God so clothe the grass of the field, which to day is, and to morrow is cast into the oven, shall he not much more clothe you, O ye of little faith? (Matthew 6:27-30)"