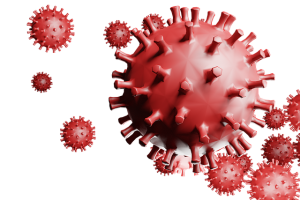 Having been the pastor of Corinth Baptist Church now for three and a half years, I had developed somewhat of a routine in order to conduct four services weekly, engage in counseling, pastoral hospital and shut-in visits, and helping to facilitate other ministries that are conducted by our church family. There was always something constructive to do. It has been a joy to watch the church grow spiritually and see people get involved in the ministry who were not aware that they could accomplish something for the Lord by simply making themselves available—enter Covid-19. Now, though the work of the ministry must go on, everything is different.
When the virus first started to make the news about seven or eight weeks ago, we decided to conduct our services with only 10 people present, allowing most of our folks to attend at least once in a week, utilizing our three services on Sunday and one on Wednesday evening. When the mandate to stay at home was issued we began to conduct services either from my study at home or from the church via Live Streaming. Having no experience with the required technologies, I, and the men who have stepped up to the plate to help, engaged in several self taught crash courses, each consisting of a rather steep learning curve. Praise the Lord, we have been able to continue to affect the lives of a few people through the weeks of pandemic isolation. He has even enabled us to initiate a new ministry by which our people can be edified (built up and encouraged) on a weekly basis by telephone. It has been a real blessing to people on both ends of the conversation. God is so good!
On a personal level, like so many others, I have been disheartened by the sudden collapse of our social lives, resulting from the politicization of a serious illness, that has not proven itself unlike other illnesses that reached pandemic status without affecting a collapse of the world's economies and social structure. It is a disappointment to see the nation terrorized by news media, government officials and the professionals who have, overnight, become "the authorities" whose word seems to supersede law. Perhaps most of all I am concerned about the fact that churches have been relegated to the status of "non-essential." In history, the Church and people of faith, were an essential part of helping to provide comfort and hope, as well as to minister to the physical needs of others in times of tragedy, pandemic or disaster. Perhaps it is in part the fault of the people of God who have grown lethargic by years of ease. Our lethargy has produced several generations who do not know God. God forgive us.