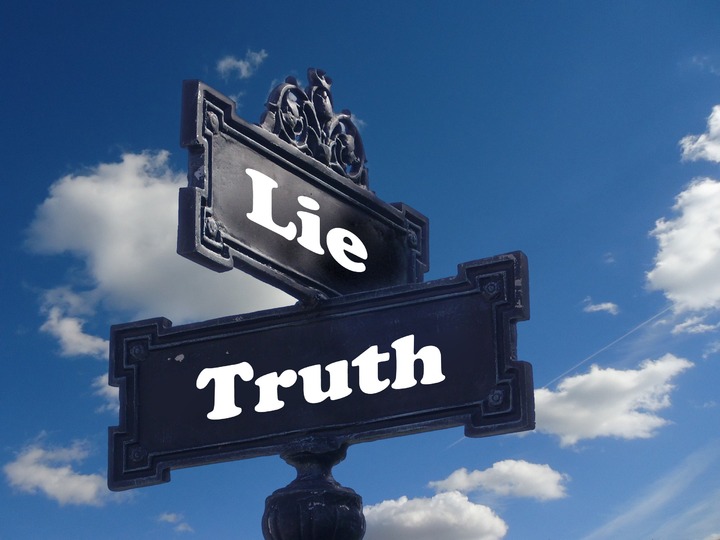 The New Testament is replete with warnings about teachers of lies and half truths. Most people have an appreciation for truth because they have come to realize that to make decisions that are based upon non-truths is, at best, an exercise in futility. But what is truth? Is there a dependable source of truth? How can one be sure? Isn't the truth about a matter determined by our understanding and acceptance of the facts that define it? None of these questions are answerable if we make fallible man a part of truth's definition. Something is not true just because I, you, or we, believe it. Truth must be established and measured by something more constant, more knowledgable, more vast than the greatest of feeble minded men.
Thankfully, there is a source of truth that has stood the test of time. Jesus prayed for His disciples, "Sanctify them through thy truth: thy word is truth. (John 17:17)" The Bible is the repository of facts that were delivered to man over a period of 1600 years by his creator God—the God of Truth: "He is the Rock, his work is perfect: for all his ways are judgment (just, right): a God of truth and without iniquity, just and right is he. (Deuteronomy 32:4)" "And the LORD passed by before him, and proclaimed, The LORD, The LORD God, merciful and gracious, longsuffering, and abundant in goodness and truth, (Exodus 34:6)" Titus 1:2 calls Him God "who cannot lie."
Everything that God predicted would happen up to this point in the story of time, has happened precisely. Everything that God has prescribed for the betterment of life on earth has been proven true and efficacious to those who have embraced them, since time began. Everything that God has forbidden or condemned has proven itself detrimental and destructive to individuals, churches and governments. Every warning that He has issued has proven itself worthy of acceptance. Ours is a God of TRUTH—all truth.
But, "…there shall be false teachers among you, who privily shall bring in damnable heresies, even denying the Lord that bought them, and bring upon themselves swift destruction. And many shall follow their pernicious ways; by reason of whom the way of truth shall be evil spoken of. (2 Peter 2:1–2)"