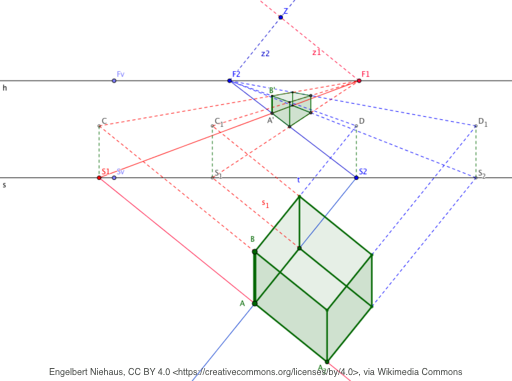 The value of an eyewitness is evident when convicting a criminal in the courtroom or gaining knowledge from some rare phenomena in the classroom. We respect the testimony of one who has seen with his own eyes or heard with his own ears. But experience has taught us that even in the case of an eyewitness, one's vantage point is of utmost importance. Two eyewitnesses might disagree on what has taken place simply because of the angle from which they observed the event. We call it perspective, and one's perspective shapes what he believes and how he might testify about what he has seen.
Each of us is an eyewitness to the events that transpire in our daily routines. Vantage point or perspective is no less important to us as we draw conclusions, act or react to events of life, whether they be pleasureful or dreadful. You might be interested to know that because our point of view is often hampered by obstacles or clouds of emotion, God offers us a glimpse at life from His perspective—It changes everything. For example, death, as perceived by natural man is dismal and permanent. It is the powerful enemy of our souls, something to be dreaded and avoided at all cost. But from God's perspective, death is simply a door to more life. Paul, the penman of much of the New Testament, said of death, "We are confident, I say, and willing rather to be absent from the body, and to be present with the Lord. (2 Corinthians 5:8)" The Psalmists adds, "Precious in the sight of the LORD is the death of his saints. (Psalms 116:15)." For a Christian, death need not be feared.
Other examples include things like: sickness, unemployment, a lost election, a tightening economy, etc. All of man's problems are small to our omnipotent (all-powerful) God. He promised to those who trust Him, "…I will never leave thee, nor forsake thee. (Hebrews 13:5)." "And we know that all things work together for good to them that love God, to them who are the called according to his purpose. (Romans 8:28). A look at life through the lens of scripture gives one the divine perspective! God is waiting for you; first He offers forgiveness through Jesus Christ, and then He wants to show you your life from His perspective.