Over the years, several individuals and religious organizations have made predictions concerning the date in which God will once again visibly and supernaturally enter into the affairs of man. They predict that, on their supposed date, He will initiate events that will culminate in the destruction of the world, and entrance into the eternal realm.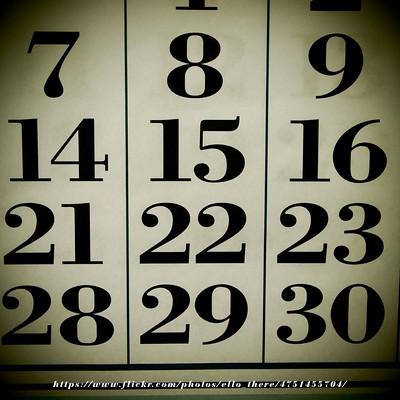 If you read the Bible, you already know that the day of God's intervention is indeed coming, but you should also remember that Jesus said, "…of that day and hour knoweth no man, no, not the angels of heaven, but my Father only (Matthew 24:36)." As a sincere Christian, perhaps today you are joyfully anticipating the end of the age, and entrance into God's eternal kingdom, as it is described in the Bible. The scriptures encourage us to "love His appearing." If you are excited about His coming, and believe that you know exactly when it will occur, and desire to warn those who are not ready to meet Him, please accept my heartfelt gratitude for your concern for my soul.
But similarly, I hope that you can appreciate that I have some concerns about you as well. If you have embraced the teachings of one who claims to have determined the date, and it does not happen on that date, will you still be a faithful follower of Christ the next day? Brother, if your supposed date does not prove accurate, it will not mean that Jesus is not coming back, or that God is not faithful to His promises. It will simply mean that your teacher was wrong. Yes, he may be an intellectual who is very versed in Bible talk, but the scriptures clearly state, "…of that day and hour knoweth no man."
Perhaps it would be good to remind ourselves that many have made these predictions before, and the Bible says of them all, "When a prophet speaketh in the name of the LORD, if the thing follow not, nor come to pass, that is the thing which the LORD hath not spoken, but the prophet hath spoken it presumptuously: thou shalt not be afraid of him. (Deuteronomy 18:22)."
My friend, don't forsake the Lord because of the failures of an ignorant man. Jesus is coming as He promised, and He will not be late. Keep Watching!