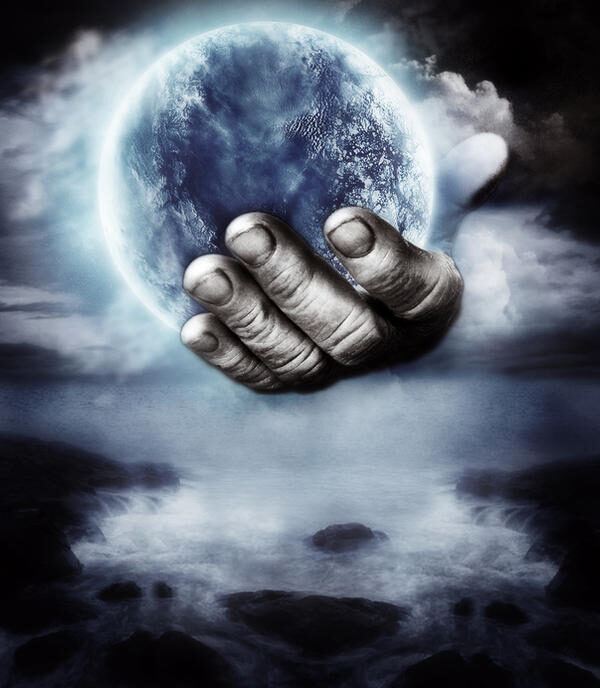 In a familial relationship, God intended that husbands and dads always act in the best interest of their family. Though many men have shirked their responsibilities as heads of their houses, most are able to understand the logic of God's design. God himself is the Heavenly Father, especially of those who have been adopted into His family by accepting the forgiveness made available through the sacrifice of His Son, Jesus Christ. Someone might ask, "Does God follow his own rules for fathers?" "Does he purpose the good of those that have chosen to be part of his family?" "Does he always act in their best interest?" The answer to all of these, is a resounding "YES!" The scriptures declare, "But God commendeth his love toward us, in that, while we were yet sinners, Christ died for us. (Romans 5:8)" "And we know that all things work together for good to them that love God, to them who are the called according to his purpose. (Romans 8:28)"
But there is more, notice, the verse does not say that God's goodness is limited to what He initiates on behalf of His children, but He has promised to work "all things" together for their good. This means the things that evil men do, that governments do, that family members do, that we do ourselves, etc. Because He is sovereign, God is able to superimpose His plan over all the events of life for the good of His children, no matter who initiated them. He is: Omnipotent (all powerful), Omniscient (all knowing), and Omnipresent (everywhere present). He is God! …and He is my loving Heavenly Father.
You don't need to take my word for it though; look around at all He has done, and believe! Read the book He wrote for you, and believe! As surreal as these thoughts might sound at first, you'll discover in His world and Word, that He is God of the impossible. "The fear of the LORD is the beginning of knowledge: but fools despise wisdom and instruction. (Proverbs 1:7)"
Since your eternal destiny depends on what you do with Jesus, you owe it to yourself to look into these things. You'll find that the Almighty's plan and provision will result in the ultimate good for all who call Him Father.