Those who fight for "women's rights," with no regard for the rights of unborn children, are forever at odds with those who agree with God, and call themselves pro-life. Seldom do they realize how little their opinion matters in decisions that God has reserved for Himself. Be still little man! …and know that He is God.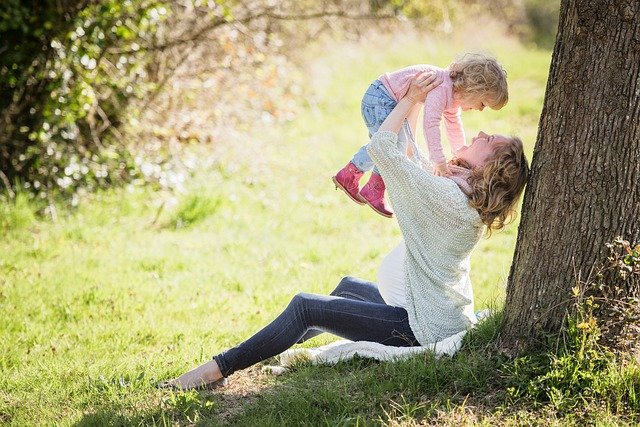 In the laws given by God to the Jews in a prior dispensation, men were held accountable for causing a woman to miscarry: If men strive, and hurt a woman with child, so that her fruit (unborn child) depart from her, and yet no mischief (harm) follow: he shall be surely punished,… and he shall pay as the judges determine. And if any mischief (harm to the child) follow, then thou shalt give life for life, 24 Eye for eye, tooth for tooth, hand for hand, foot for foot, (Exodus 21:22–24)
Almost everyone agrees, there is life at conception, and if life, it would have to be innocent human life. God says, "These six things doth the LORD hate: yea, seven are an abomination unto him: A proud look, a lying tongue, and hands that shed innocent blood,… (Proverbs 6:16–19)"
"Lo, children are an heritage of the LORD: and the fruit of the womb is his reward. As arrows are in the hand of a mighty man; so are children of the youth. Happy is the man that hath his quiver full of them…(Psalm 127:3–5)"
The Psalmist writes, "I will praise thee; for I am fearfully and wonderfully made: marvellous are thy works; and that my soul knoweth right well. My substance was not hid from thee, when I was made in secret, and curiously wrought in the lowest parts of the earth. (Psalm 139:14–15)"
The Lord said to Jeremiah the prophet, "Before I formed thee in the belly I knew thee; and before thou camest forth out of the womb I sanctified thee, and I ordained thee a prophet unto the nations. (Jeremiah 1:5)"
God is the giver and sustainer of life. He alone has the right to determine when a little life is given, and when it is taken away. He alone is God!