We're Open For Worship!
Corinth Baptist Church is happy to announce that we are conducting services each Sunday and Wednesday!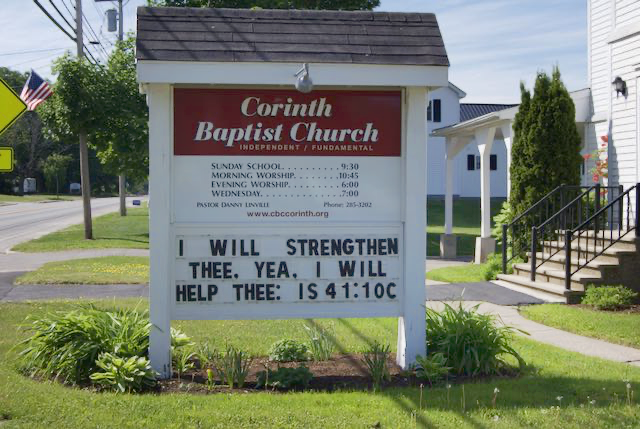 We meet for Sunday School at 9:30am, Morning Worship at 10:45am and again at 6:00pm. We also meet on Wednesday evenings at 7:00pm for a Bible Study and prayer time.
For those who regularly attend, we offer many opportunities to engage in Christian Service and good wholesome fellowship with others of like mind. It is our sincere desire that our time spent together will honor the Lord and cause us to be more like our Savior, Jesus Christ.
If you have questions, or would like to talk to someone about what is available for you and your family at Corinth Baptist Church, please feel free to give us a call at the number you'll find in the footer of this page. We look forward to hearing from you.