Lately, I have become increasingly concerned about our contemporary redefining of the word salvation. Among Christians who read and understand the Bible, the doctrine of salvation is defined by words like: redemption, reconciliation, atonement, justification, and sanctification. A proper understanding of these words, in a biblical context, is essential.
Generally, when folks speak of salvation in our day, they are thinking of going to Heaven at the time of death, as opposed to Hell. But salvation is much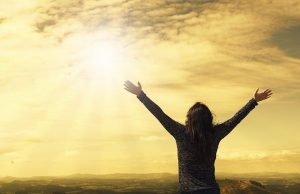 more than an eventual fire escape from the eternal flames of Hell. Salvation is: our deliverance from the penalty of sins committed (past), from the boundless power of sin in our daily lives (present), and eventually, from the menacing presence of sin (future). Salvation is a relationship with God beginning right now. "And this is life eternal, that they might know thee the only true God, and Jesus Christ, whom thou hast sent. (John 17:3)." But let's go back to the beginning and put it all in perspective…
The first, and most notable consequence of sin, is separation from God. "For all have sinned, and come short of the glory of God; (Romans 3:23)." Because He loved His creation in spite of its sinful rebellion, God devised a plan by which man's fellowship with Him could be restored immediately (Reconciliation). His plan involves the blood of His Son, Jesus Christ, who died on a Roman cross, was buried, and rose again from the grave, to pay the penalty for your sin (Atonement). Without the atonement, you would be unwittingly destined to remain the servant of sin. But, by His great sacrifice, God bought you back from sin, for Himself (Redemption).
Before salvation you are separated from God, but at the time of salvation you will become separated unto God (Sanctification). So, those, and only those, who have placed their faith in Jesus Christ for forgiveness, are delivered from their guilt and declared righteous before God (Justification). God calls them His children, and you're invited to join the family, by faith.