Last year, a dear lady who attended our church when she was able, went home to be with the Lord.  As I met with her family, I shared this verse, "But I would not have you to be ignorant, brethren, concerning them which are asleep, that ye sorrow not, even as others which have no hope. (1Thessalonians 4:13)."  In this passage, we were reminded of the wonderful promise that the souls of those who die, having accepted Jesus Christ as their personal Savior, will go on living in His presence.  Paul said, "We are confident, I say, and willing rather to be absent from the body, and to be present with the Lord. (2Corinthians 5:8)."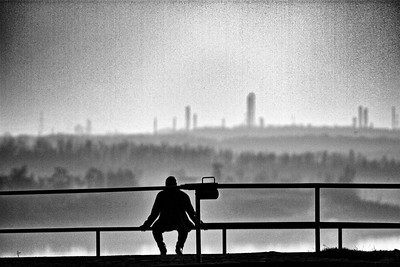 As described by God, Moses recorded the events that took place in the days of creation.  Consider how, "…the LORD God formed man of the dust of the ground, and breathed into his nostrils the breath of life; and man became a living soul. (Genesis 2:7)."  Perhaps you have not considered the fact that a soul never dies.  The souls of those who have received God's forgiveness through Jesus Christ, will enter into His presence, while the souls of those who reject God's Son will be relegated to the "outer darkness" of Hell.   Time for repentance and salvation will have passed.  All hope will be lost.
  At the end of the age, God promises a resurrection program in which every soul will be reunited with his body.  "…there shall be a resurrection of the dead, both of the just and unjust. (Acts 24:15)."  Again, those who have accepted God's forgiveness will enter bodily into heaven, and those who reject God's offer of forgiveness will be cast, body and soul, into "…the lake of fire prepared for the devil and his angels. (Matthew 25:41)."
These truths should effect you in one of two ways: If you are an unbeliever, you should feel an urgency about making ready for eternity. Christ is the answer. If you are a believer already, rejoice! Your home is reserved in heaven and your deceased loved ones, who knew Christ, await you there. Sorrow, yes, but not as others who have no hope.