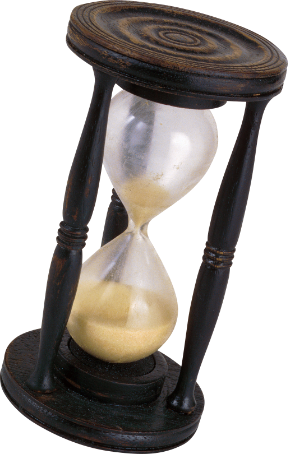 The Apostle Peter wrote, "But the end of all things is at hand: 1 be ye therefore sober, 2 and watch unto prayer. 3 And above all things have fervent charity among yourselves: for charity shall cover the multitude of sins. 4 Use hospitality one to another without grudging. 5 As every man hath received the gift, even so minister the same one to another, as good stewards of the manifold grace of God. If any man speak, let him speak as the oracles of God; if any man minister, let him do it as of the ability which God giveth: that God in all things may be glorified through Jesus Christ, to whom be praise and dominion for ever and ever. Amen. (1Peter 4:7–11)" Peter was writing to first century Christians who were about to suffer great persecution that would cause them to anticipate the end of the age. Peter told them that in light of the fact that the end of the age was indeed approaching, they should:
Get serious about their Christian lives,

Keep your eyes focused on the Lord, not on the world.

Get in a mental state that is conducive to prayer,
Stretch their love for each other to its limits,

Be willing to overlook the faults and failures of others.

Be hospitable (i.e. generous to guests),

Be motivated by love, never grudging.

Exercise their spiritual gifts.

Work in the strength that God gives, AND for the good of all.
It is almost 2000 years since Peter wrote these words. Some will scoff and say, "You Christians have been talking about the end of the age forever. When will you abandon these fantasies?" But the Lord who promised, declares: "But, beloved, be not ignorant of this one thing, that one day is with the Lord as a thousand years, and a thousand years as one day. (2Peter 3:8)" Better get ready!