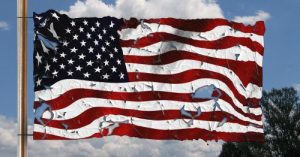 In the tenth century BC, King Solomon, the third king of Israel, built a temple in Jerusalem. He hoped that God would manifest His presence there, in the midst of His people, Israel. When the magnificent temple was completed, Solomon and all of Israel gathered for the great dedication. The king offered sacrifices, and then uttered a prayer of dedication asking God to bless His people if, in troublous times, they would turn from their sins and pray toward this holy place.
In response to his prayer of dedication, God said to Solomon, "…I have heard thy prayer, and have chosen this place to myself for an house of sacrifice. (2Chronicles 2:12)" Concerning his request for God to be attentive to the prayers of His repentant people, the Lord said, "If my people, which are called by my name, shall humble themselves, and pray, and seek my face, and turn from their wicked ways; then will I hear from heaven, and will forgive their sin, and will heal their land. (2Chronicles 7:14)"
Today, God's grace is extended to all of the peoples of the world. By faith in His Son, Jesus Christ, anyone can enjoy a relationship with God. "But as many as received him, to them gave he power to become the sons of God, even to them that believe on his name: (John 1:12)" It is probably safe to assume that the promises made to Solomon would be extended to God's people today if they would humble themselves, and pray, and seek His face.
Here in America we have embarked upon another election year in which every candidate offers his or her own solution to our nation's problems, but it would not be hard to demonstrate from scripture that what our nation really needs is not political or economic reform, but a spiritual revival. Our problem is not that the atheists and agnostics live as if there is no God. Our problem is that the people of God live as if there is no God. We, who are called by His name, have become practical atheists in our faith. "Let us hold fast the profession of our faith without wavering; (for He is faithful that promised;) (Hebrews 10:23)"