Have you considered lately what God says about these "last days" leading up to the return of the Lord Jesus Christ? Listen to His description; it seem so apropos in light of our current circumstances. "This know also, that in the last days perilous times shall come. For men shall be lovers of their own selves, covetous, boasters, proud, blasphemers, disobedient to parents, unthankful,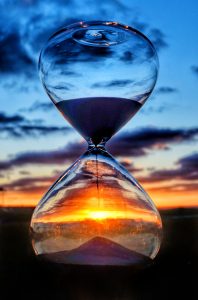 unholy, Without natural affection, trucebreakers, false accusers, incontinent, fierce, despisers of those that are good, Traitors, heady, highminded, lovers of pleasures more than lovers of God; Having a form of godliness, but denying the power thereof: from such turn away. For of this sort are they which creep into houses, and lead captive silly women laden with sins, led away with divers lusts, Ever learning, and never able to come to the knowledge of the truth. (2Timothy 3:1-7)."
This passage describes the apostasy (i.e. falling away from truth) that will be increasingly prevalent until King Jesus makes His second appearance on this sin cursed earth—this time as the "Lion of Judah" rather than the "Lamb of God." Perhaps that day is near! …certainly nearer.
In light of the lateness of the hour, every born again believer should be fully engaged in God's eternal cause. The Second Coming of Christ marks the end of an era. Those who have rejected the gospel and spurned the grace of God, will be forever out of time. O that we might be found faithfully delivering the message of God's saving grace until that very hour. The eternal destiny of souls is at stake here. If our neighbor were about to fall from a ladder, we would rush to his aid. But there is no ladder, he stands on the slippery slopes of eternal hell! We must sound the warning!
Secondly, let us be busy building up those who have already placed their faith in the Lord. The matter of spiritual maturity should concern every child of God. Our responsibility is to nurture, and be nurtured, that the Lord Jesus Christ might be glorified in and through our lives. Lord Help Us!