The Bible says that you are more than another animal, you have an eternal spirit that will live forever somewhere.  God forbid, but if you were killed in an accident today, where would you spend eternity?
Some continually dismiss the thought, thinking that they will get around to it later, but no one is guaranteed a tomorrow; people die unexpectedly every day. God says, "Ye know not what shall be on the morrow. For what is your life? It is even a vapour, that appeareth for a little time, and then vanisheth away. (James 4:14)."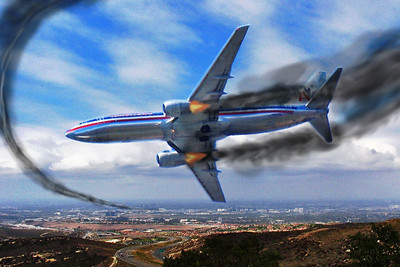 So, where will you spend eternity? God says there are only two options: heaven or hell. To say, "I plan to spend eternity in heaven," begs the question, How do you propose to get there? Every possible answer falls into one of two categories: either you plan to go to heaven because of what you have done (i.e. baptism, church attendance, good deeds, etc.), or you plan to go to heaven because of what has been done for you. All religions promote a "you can do it" philosophy. They believe that heaven is reserved for those who do, or don't do, certain things. Their hope is that in the day of judgment, their good will outweigh their bad. They will be disappointed.
Only biblical Christianity teaches that salvation is "Not by works of righteousness which we have done, but according to his mercy he saved us… (Titus 3:5a)." "Not of works, lest any man should boast. (Ephesians 2:9)." Salvation is a relationship with God, to those who choose to accept it as a gift from God; but like any gift, if you try to earn it, it ceases to be a gift.
Jesus, the Son of God, left heaven to die on a cross and pay the penalty for your sins. He was buried, but rose again on the third day, and is alive to offer you His blood bought forgiveness as a gift from God. "For God so loved the world, that he gave his only begotten Son, that whosoever believeth in him should not perish, but have everlasting life. (John 3:16)." Salvation is received by placing your dependence upon what Christ has done for you!