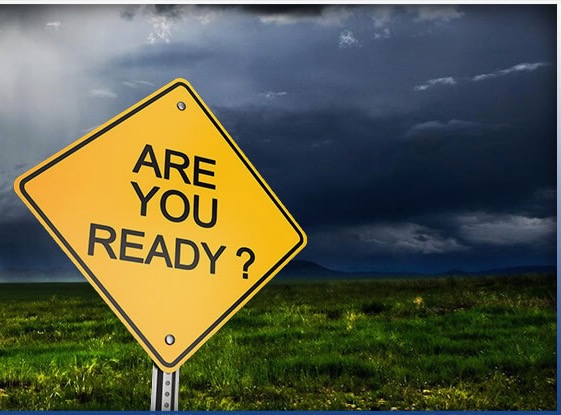 We have all seen reports of communities along the coast getting ready for hurricane force winds with strong tidal surges. Stories abound of the Ukrainian people getting ready for the daily atrocities delivered by Russian troops under the command of evil personified. Even school children understand the phrase, "get ready," when a unit test is announced.
Now, though I am not an economist, it seems inevitable to me that the lifestyles of most Americans are subject to change in the not so distant future. Some say that there are sure to be shortages of food and other necessary commodities in the coming year. According to officials who help manage the nation's power grid, roving blackouts are to be expected in parts of our country this winter. If what they say is true, maybe we should be thinking about how to get ready for these probable, imminent hardships.
According to the Bible, "perilous times" will eventually emerge. We are told that the hardships of those days will be unprecedented. After the initial phases of decline, the situation will go quickly from bad to worse, when God supernaturally removes the influence of His Holy Spirit from the earth, and unrestrained evil runs its course until the end of the age. God makes it clear that no one can know for certain when the end will come, but for the observant, rational thinker, it is not hard to detect our current devolution toward a hasty demise. We had better get ready!
"This know also, that in the last days perilous times shall come. For men shall be lovers of their own selves, covetous, boasters, proud, blasphemers, disobedient to parents, unthankful, unholy, Without natural affection, trucebreakers, false accusers, incontinent, fierce, despisers of those that are good, Traitors, heady, highminded, lovers of pleasures more than lovers of God; Having a form of godliness, but denying the power thereof… (2Timothy 3:1–5)" "But God commendeth his love toward us, in that, while we were yet sinners, Christ died for us. (Romans 5:8) …behold, now is the accepted time; behold, now is the day of salvation.) (2Corinthians 6:2)"