In Acts 3, the apostles Peter and John were going into the temple at Jerusalem to pray when they were noticed by a lame man (over 40 years old) that sat at the gate asking for alms.  When he made his plea for their token of mercy, Peter said, "Silver and gold have I none; but such as I have give I thee: In the name of Jesus Christ of Nazareth rise up and walk. (Acts 3:6)."  Miraculously, the man stood up immediately and leaped for joy.  When he proceeded into the temple with the apostles, the people marveled and gathered around to hear his story.  Peter, who had acted so cowardly during the trial and execution of his Lord, now boldly announced that this miracle had been performed by the power of God in honor of His Son, Jesus, whom they had crucified, but whom God had raised from the dead.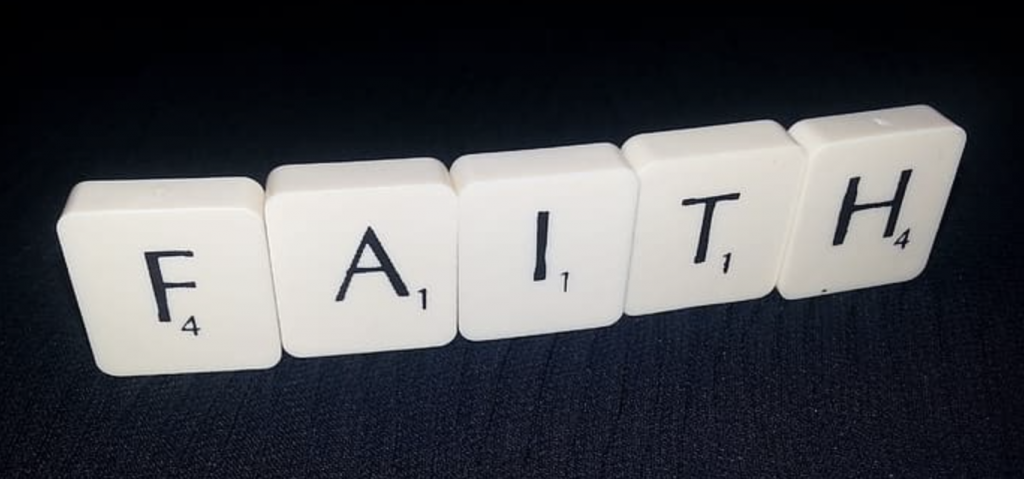 When the religious leaders got wind of what was happening, they drew Peter and John aside and threatened them for teaching in the name of Jesus. Once again, Peter withstood them with sharp words; "Whether it be right in the sight of God to hearken unto you more than unto God, judge ye. For we cannot but speak the things which we have seen and heard. (Acts 4:19-20)." It is truly amazing how the Holy Spirit can make a man, lame from birth, to stand up and walk, and turn a cowardly man into a bold testimony for the cause of Christ. What's the secret? In a word, FAITH.
Peter told the crowd that day, "And his name through faith in his name hath made this man strong, whom ye see and know: yea, the faith which is by him hath given him this perfect soundness in the presence of you all. (Acts 3:16)." This story is all about faith. Everything that God wants to do for His people here on earth requires faith. "But without faith it is impossible to please him: for he that cometh to God must believe that he is, and that he is a rewarder of them that diligently seek him. (Hebrews 11:6)." You too can know the power of God on your life and have a personal relationship with the God of all power. But I fear that time is running out—Won't you believe?