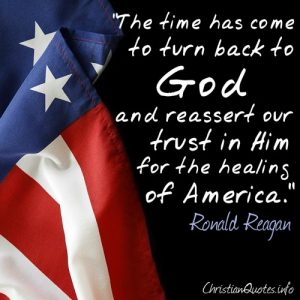 Quite often we hear secularists suggest that America was founded by Deists (Deists believe in a watchmaker type God, who created everything, set it in motion, and left it to its own demise). These same revisionists teach that the foundational principles upon which our nation was founded were the sentiments of rationalists from the 18th century Enlightenment in Europe (rationalists generally have no regard for religious beliefs). These same activists promote and empower the "cancel culture" movement today (a sociopolitical movement which endeavors to delegitimize and ostracize those who disagree with them). They speak with authority, but they are not students of history, as true historical fact is contrary to their political narrative. Generations have believed their lies and America has been redefined while armchair patriots are appeased with stimulus checks and the endless political foosball played by increasing numbers of ignorant political activists with misplaced loyalties.
  But lies don't become truth because someone believes them, and truth does not bend for those unwilling to accept it.  America was founded on Christian principles by men who believed that God had ordained that they formulate an independent nation.  They understood that their success would not be possible without divine blessing.  Our laws were intended by the founders to be a reflection of universally accepted biblical morals and standards that they believed were essential to ensure longevity.
In his prayer journal, George Washington wrote, "Bless my family, kindred, friends and country, be our God and guide this day and forever for His sake, who lay down in the grave and rose again for us, Jesus Christ our Lord. Amen." Samuel Adams declared, "Providence [God] will erect a mighty empire in America." Patrick Henry declared, "…we shall not fight our battle alone. There is a just God who presides over the destinies of nations…" And the list goes on—just look them up for yourselves.
I, for one, agree with our founding fathers, if our Christian roots are denied, without God, our unalienable rights will be forgotten, and the land of liberty will be lost.