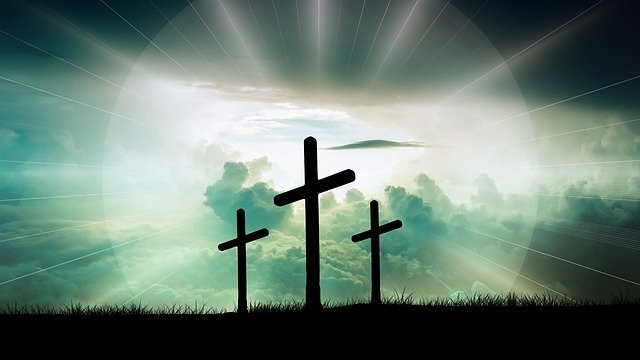 In our zeal to promote Christianity, we believers sometimes have a tendency to focus on the physical rather than the spiritual. Because it seems impossible to persuade men in this 21st century to attain unto God's realm by faith, we offer an unofficial alternative. As if we had authority to do so, we foolishly opt to convince them that in exchange for a simple prayer or some momentous mental assent to the gospel, God will join them in their own realm, making life a bed of ease. Truth of the matter is, becoming a born again Christian could bring new trials and hardships into your life. The salvation that God offers to mankind, does not obligate Him to run interference so that you can fulfill your self-gratifying ambitions. It is important that you understand, when you accept God's gift of forgiveness by faith in Jesus Christ, you do not become God's prize—He becomes yours.
God's salvation is a new paternal relationship with Himself through faith, in which He adopts you into His spiritual family. He commutes your sentence of condemnation, delivering you from the penalty, power, and eventually the presence of sin. He offers a new perspective, allowing you to see everything as it really is rather than how it might appear in the limited understanding of your finite mind. He offers peace in situations that are terrifying. He offers joy that is unaffected by the circumstances of life or the absence of the "material treasures" that are the prize of the earthbound. He offers purpose that reaps eternal rewards. He offers power to step out of spiritual darkness and enter into eternal Life and Light. He offers full time access to Himself through prayer. He promises to place His Spirit in your heart to teach, guide and seal you until the day you stand in His presence. He offers a future change of address from eternal Hell to eternal bliss, to be enjoyed in His very presence. Jesus said it best, "And this is life eternal, that they might know thee the only true God, and Jesus Christ, whom thou hast sent. (John 17:3)."
Coming to God requires surrender and dependance upon Him. Salvation is not something that you can hold in your hand; it is a possession of the heart. A spiritual, eternal treasure to be enjoyed right now!